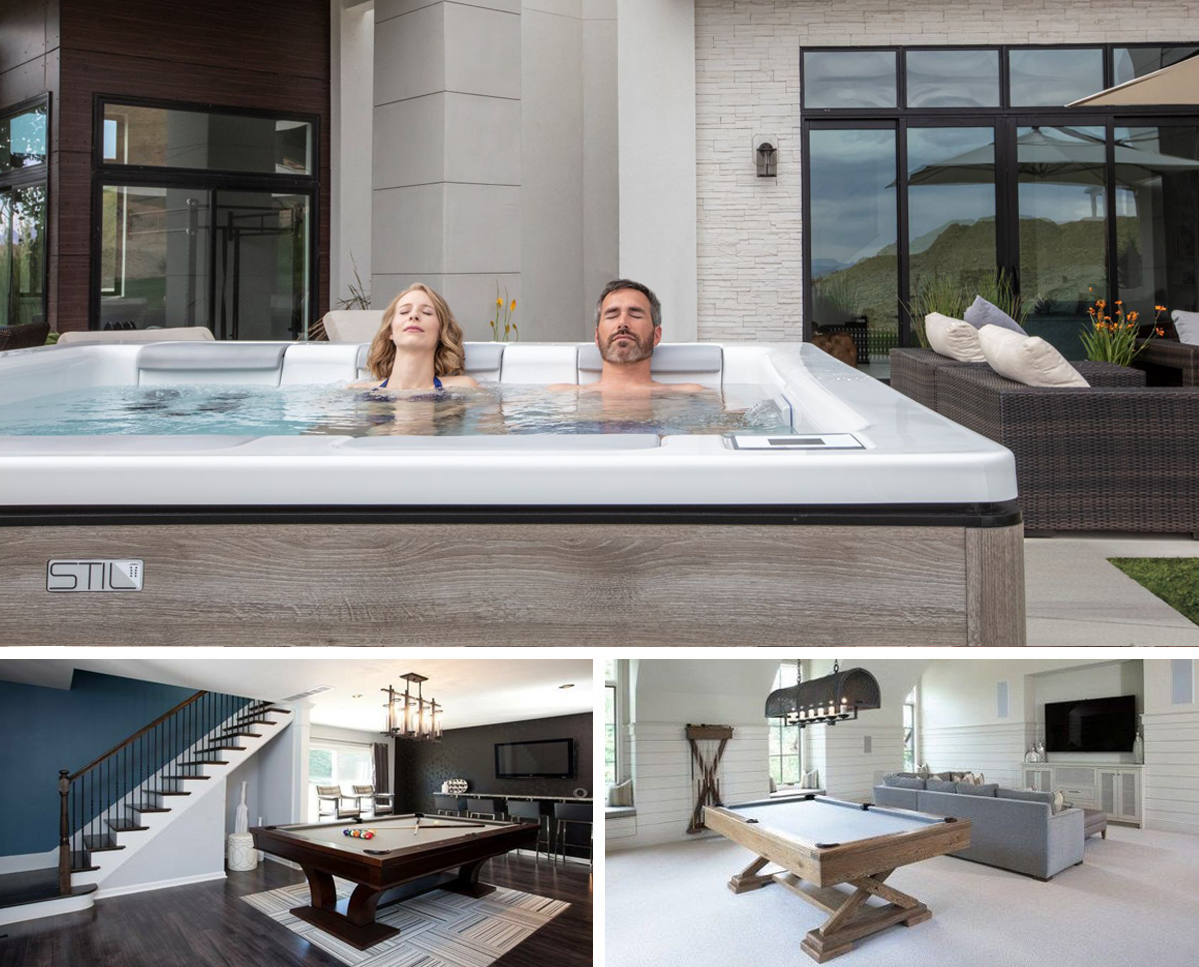 Over the last few months, our homes have become the center of our lives. With the advent of the pandemic, many of us have been forced to become remote workers, educators, cooks and entertainers, all within the comfort of our home's four walls. Now, as fall and winter are approaching and the temperature is dipping, we're undoubtedly going to be spending even more time inside with our loved ones. So how can we make our time inside more enjoyable? What can we do to turn the great indoors into great fun?
Game on
How about setting up a game room? Bring in a Brunswick billiards or pool table and turn your den or basement into a fun getaway. Racking up the balls and playing a game or two with your family and friends is a great way to be active inside your own home. Have a small budget? No worries — you can opt for a family-friendly starter table. If you're a pro, go big with a luxury pool table. And consider equipping your game room with a Ping-Pong table, indoor bag toss game or indoor basketball hoop. Or go old school and add a video game unit or two, from the 80s classic Pac-Man to a hot modern game — Interactive Golden Tee Golf.
Turn up the heat
Of course, when it's time to relax and unwind (after you've worked up a sweat from a great game of pool), why not take a dip in your own spa or hot tub. And winter is really the best time to enjoy your hot tub, provided it is properly engineered to withstand the brutal Midwest climate. There is nothing like relaxing in 100 degree water up to your neck on a cold winter night, under a clear moon and bright stars, watching the snow glitter on the ground! The Scandinavians are definitely on to something — cold weather hot tubbing is simultaneously relaxing and invigorating. Just a few minutes in the warm, bubbly water can improve your range of motion, decrease stress, ease sore muscles, and so much more. A hot tub could be just what the doctor ordered for mind, body and soul.
Check out Bullfrog spas that offer choices for every budget — so you can pamper yourself without breaking the bank. Check out various models, sizes and designs to fit your lifestyle and personal leisure space. Some hot tubs can fit as many as nine people at one time, so feel free to invite the whole family over to warm up in good company. Did you know you can actually customize your spa to fit your specific needs? Seek out a local dealer, leisurezone.life, to learn more.